Is this the new normal? For now, yes.
Social distancing doesn't have to mean your project has to be on hold. We have all the tools you need to get your design and plans ready to go.
Fortunately, for those of us in design, the world of virtual reality has never been more relevant and important.  Much of what we do with the homeowner can be done virtually with the advanced technology in place that allows collaboration through screen sharing meetings, 3D image illustration, online finish selections, computer aided drawing walk through and space planning. It makes remodeling your space easier than ever.
Let's start planning for what's next.
The most important phase of a remodel project is planning and before anyone swings a hammer you need to have a plan. With homeowner collaboration, Indigo Design Denver will create plans, make suggestions for finishes and connect you with a contractor. All virtually.
Virtual process for planning
Initial phone consultation – discuss high level scope of your project and engagement with Indigo Design Denver
Space measurements and pictures – we will send you a checklist of what needs to be measured and what pictures will be needed to create an as-built of your space
Inspiration - share your inspiration photos (visit https://www.houzz.com/pro/jen-indigo/indigo-design-denver or https://www.pinterest.com/jennowakowski/ for inspiration)
Initial Design - we will create one or two functionally beautiful designs based on your wants and needs.
Design presentation - virtual meeting to go over the plans, see your space in 3D and discuss any necessary revisions
Revised design - revised design that incorporates input from the design presentation (if needed). Note: this plan can be sent to a contractor of your choice or to a contractor in Indigo Design Denver's network for initial pricing
Finish selections - a portfolio of suggested finishes will be created just for your space
Finalized plans - final plans will be noted for construction and permitting
How much do you know about Denver's mid-century modern neighborhoods? If you're a mid-mod enthusiast or you live in one of these neighborhoods, most likely, you know a lot! Two prominent Denver areas come to mind when thinking about this design aesthetic: Krisana Park and Lynwood. Both neighborhoods were designed and built by Hy Wolff and his son Brad Wolff with architect Frenchie Gratts of Gratts & Warner. The inspiration for these neighborhoods came from an Eichler house Brad saw in California. He brought this concept to Colorado and made minimal changes to the design. 
A bit of mid-century modern history:
Mid-century modernism took shape in the late 1940s lasting into the 1960s was brought to life after the 1939 World's Fair in New York City. Geometric forms and clean lines of the Bauhaus and Danish Modernist movements were introduced into American consciousness by architects Marcel Breuer, Walter Gropius and Ludwig Meis van der Rohe. Most mid-century modern homes display three prominent characteristics inspired by contemporary, ostensibly futuristic aesthetics with an emphasis on function: clean, minimalistic aesthetic, bringing the outdoors in, and the occurrence of angular structures.
Characteristics often seen in mid-century modern homes:
Exposed post-and-beam construction
Flat and/or low-sloping A-framed or asymmetric roof lines
Vertical 2-inch pattern wood siding
Spartan facades with clean geometric lines
"Bring the outside in" with sky lights, floor-to-ceiling window with glass transoms
Minimal front facing or street facing windows; instead house fronts have either small, ceiling-level window or small, rectangular windows with frosted glass
Tongue and groove decking for the ceiling following the roofline
Concrete slab floor with radiant heating
Lauan (Philippine mahogany) paneling
Sliding doors for rooms, closets, and cabinets
Entry atriums
Color palates are natural and warm: olive green, mustard, orange, yellow or pink, grey, turquoise, black
The city of Palo Alto has compiled guidelines that describe the characteristics of homes developed last century by Joseph Eichler. Photo by Veronica Weber.
https://www.paloaltoonline.com/news/2018/03/02/city-hopes-to-restore-eichler-harmony
Renovated Eichler home in Palo Alto, California
http://www.midcenturyhome.com/eichler-remodel-palo-alto-klopf-architecture/
Inspiring mid-century design ideas…………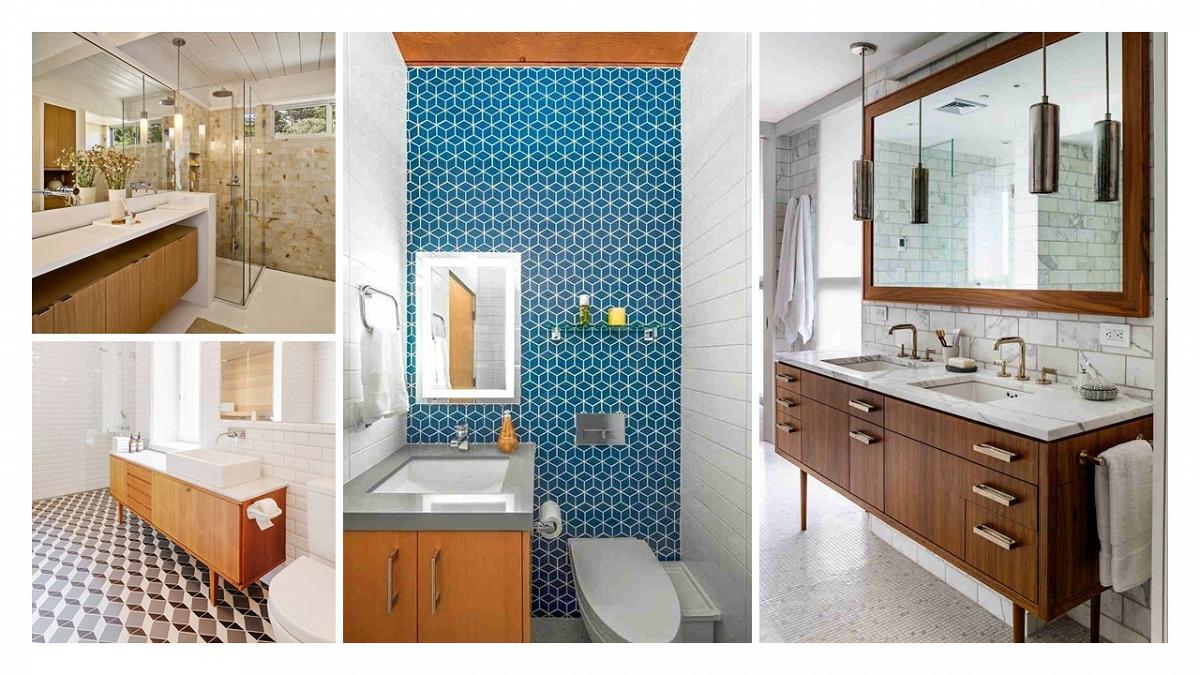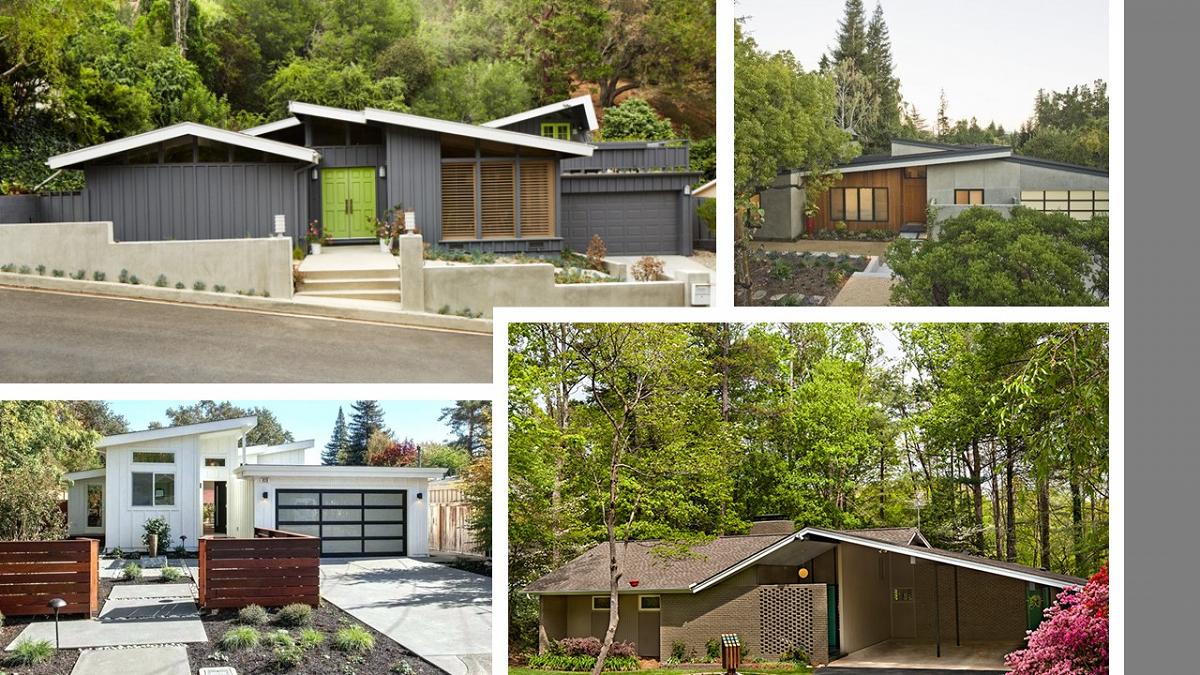 As a designer I spend a lot of time getting to know my clients - their lifestyle, their design aesthetic, what makes them feel rested and happy. All of these are important aspects to understanding my clients' needs and desires for their home. One important aspect that has been popping up and has become increasingly important is the idea of a "healthy home" and what that means. As the trend toward healthy living continues, the need to understand how our environment (both inside and outside) affects our health is gaining momentum. As designers it's important to start understanding everything from LED light exposure, infrared sauna benefits, electromagnetic fields (EMFs) exposure to Wifi kill switches. And more!  
This week my team is installing G-iron Flex RF shielding under the new hardwood floor to help reduce exposure to EMFs on the second floor of their Cherry Creek North townhome. For more information on G-iron Flex check out their website: https://www.slt.co/Products/MagneticFieldShielding/GironFlex.aspx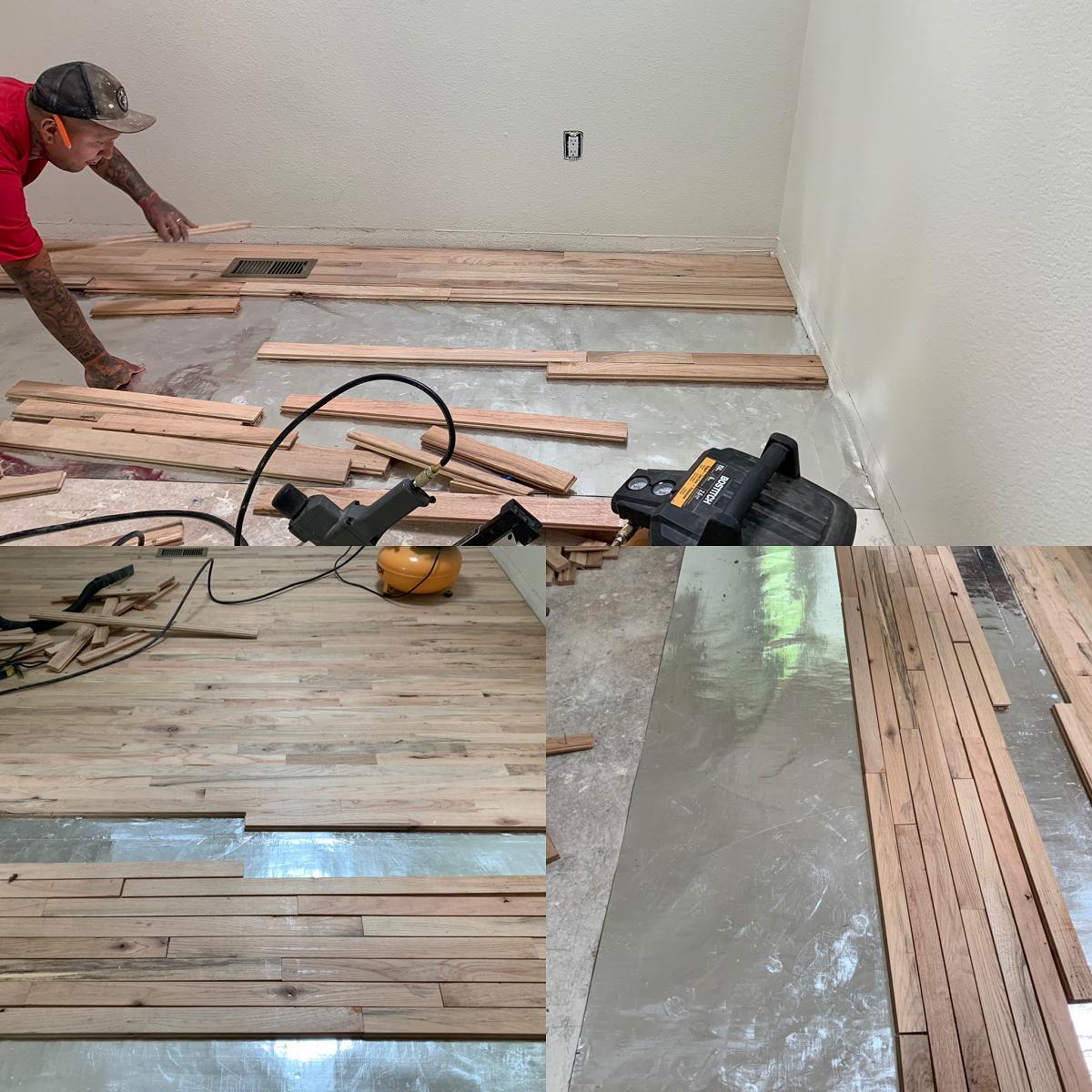 ;